About Chestnut Street Inn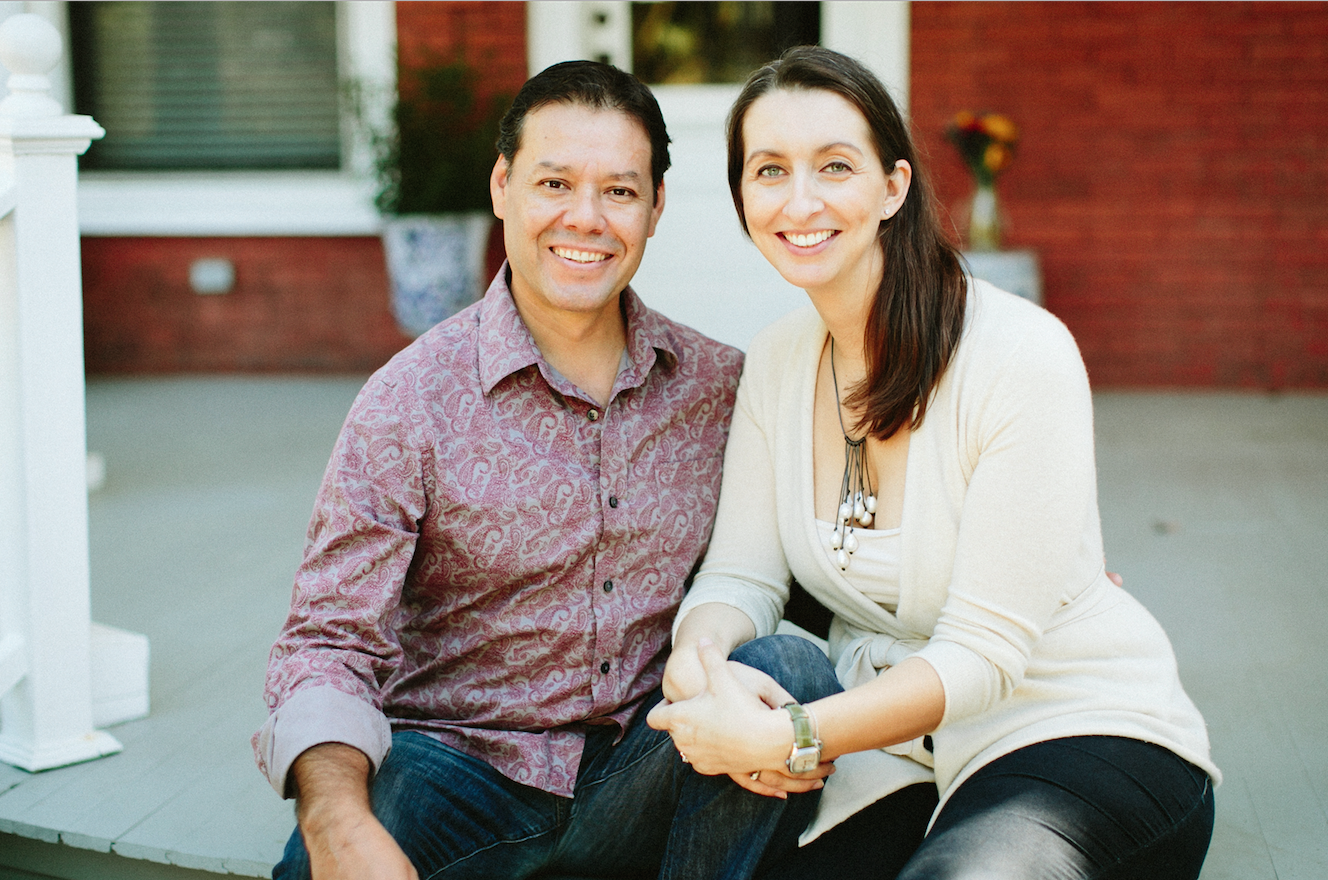 Emilie first fell in love with Asheville over 20 years ago when she attended Rockbrook Camp in the heart of a wooded mountain in Brevard, NC. Those mountains, so different from the beaches of her childhood, kept her coming back for ten years. There is something majestic about the Blue Ridge Mountains that blanket Western North Carolina, at over 1 billion years old, they are some of the oldest mountains in the entire world.
Arturo came to Asheville for the first time in 2012 and was quickly enamoured with the outdoor culture, so different from his 22 years in New York City, but so reminiscent of his childhood in the gentle hills of Puebla, Mexico. For him, it was a desire to start a family and a business and seek a better quality of life and he quickly found himself thirsty for everything that Asheville has to offer.
Emilie and Arturo met in 2008 while working together as sommeliers in the Lower East Side of Manhattan at The Ten Bells. Their working relationship was incredible, and over the next six years that relationship became a fine tuned machine- customers would always comment about the way they were able to seamlessly run the entire restaurant without even speaking. Learning the way one another worked over those first six years was the beginning of a true friendship that blossomed into love.
With 35 years of fine dining experience between the two, a Bed and Breakfast seemed like the perfect next adventure. Their penchant for hospitality and intuitive service and their true joy in meeting new people and making new friends put them in a unique position to choose their next path.
Emilie's first Bed and Breakfast plan was written in the back of a college notebook when she was 18, wandering around Maine searching for the perfect wraparound porch. In 2011, she and Arturo decided to give those Bed and Breakfast dreams a trial run, and opened a small B&B in their East Village apartment. While tiny, it gave them a wonderful test-run on breakfast planning, scheduling, cleaning, decorating, recipe testing and conflict management. They loved it all!

The tri-lingual couple feel that they will bring a new, re-invented experience to the somewhat clichéd country B&B Inn. Asheville is no longer a sleepy town with boarded up buildings, it is a hub of restaurants, nightlife, music, beer and outdoor adventure. It's not only the perfect place to call home, it is the perfect place to welcome someone into yours.
Reviews
"What a lovely place to celebrate our special day. Thank you for the delicious breakfast, exceptional hospitality and beautiful gardens... enjoyed from the rockers on your porches.
The pleasure you take in sharing your home is obvious from the moment we first met you. Thank you for making us feel at home in every way."
~Susan & Charlie
---
"One recalls the Ray Bradbury quote ""Love what you do and do what you love." This could well be the mantra for the innkeepers at Chestnut Street Inn--and it is this loving commitment that sets the facility and the experience apart. The 110-year-old property has been meticulously restored to showcase the lovely features of both the house and grounds; the rooms are light and airy; the beds beyond comfortable; breakfast and cookies creative and delicious -- but it is the attentiveness of the innkeepers that truly makes a visit to the Inn memorable.
Emilie and Arturo simply love what they do; they love to serve their guests. They blend intelligent professionalism with a sweet sense of humor, great knowledge of "things to do" in the area with practical suggestions unique to the visitor's taste, respect for guests' privacy with a commitment to exceed all expectations. They are beyond thoughtful. Our three-day visit to Chestnut Street Inn was relaxing, restorative, and simply perfect! We cannot recommend it highly enough!"
~ Laurette & Chuck, August 2016